ARTIJECT is disposable dental cartridge injector injection safety standard in dentistry
Joint development of the companies InibsaDental and RUSFARM in the technology of the local anesthesia
The procedure of the local anesthesia before dental treatment can be considered safe only in case of availability of three disposable compulsory disposable components:
Single-use carpule syringe-injector
Single-use anesthetic (as chosen by the dentist)
Single-use carpule needle (as chosen by the dentist)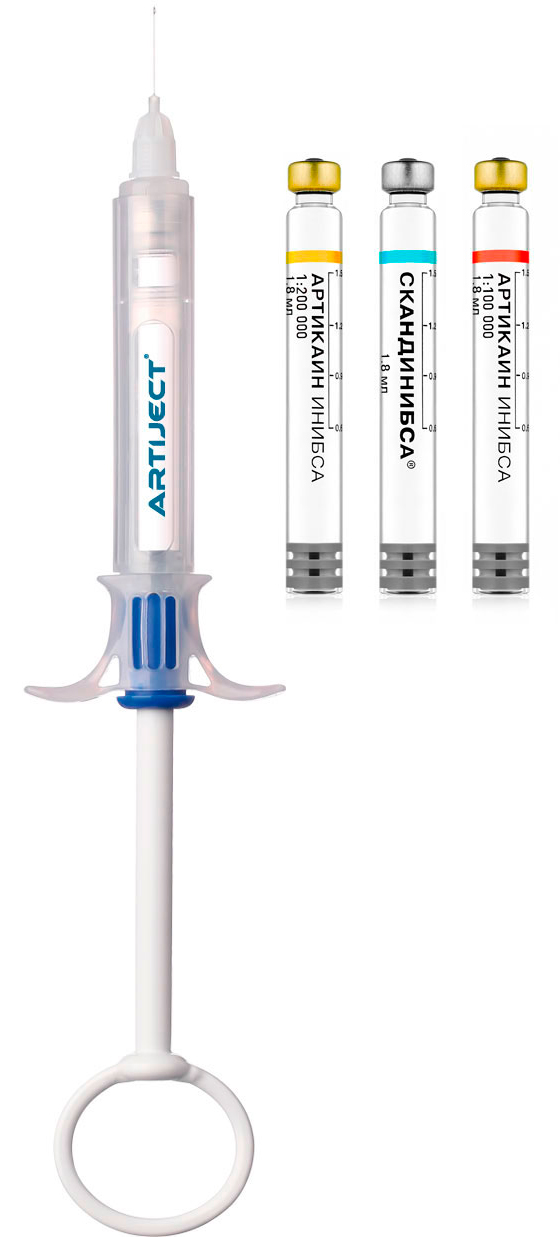 Advantages of ARTIJECT ingector over reusable carpule syringe:
Overcoming of psychological barriers and fear of patient because of the absence of the conventional form of the metal reusable injector;
Expectable result of treatment and safety in use;
Prevention of cross-infection of both patient (single-use injector and single-use needle), and doctor (pre-installed system SiS-protection from accidental injury with the needle);
Absence of necessity to buy expensive reusable instruments;
Favorable ratio of quality and price.
Go to the website Artiject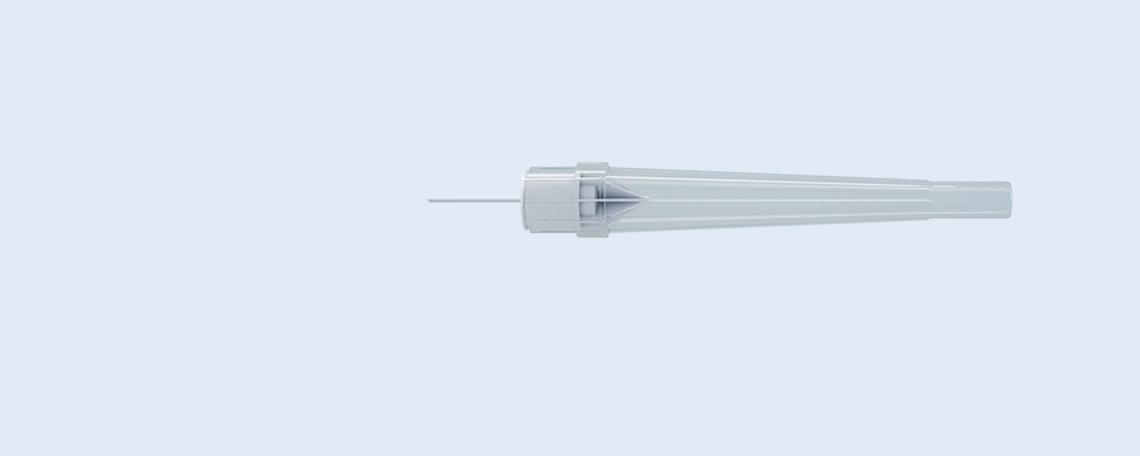 1
Open protective cap of the injection needle.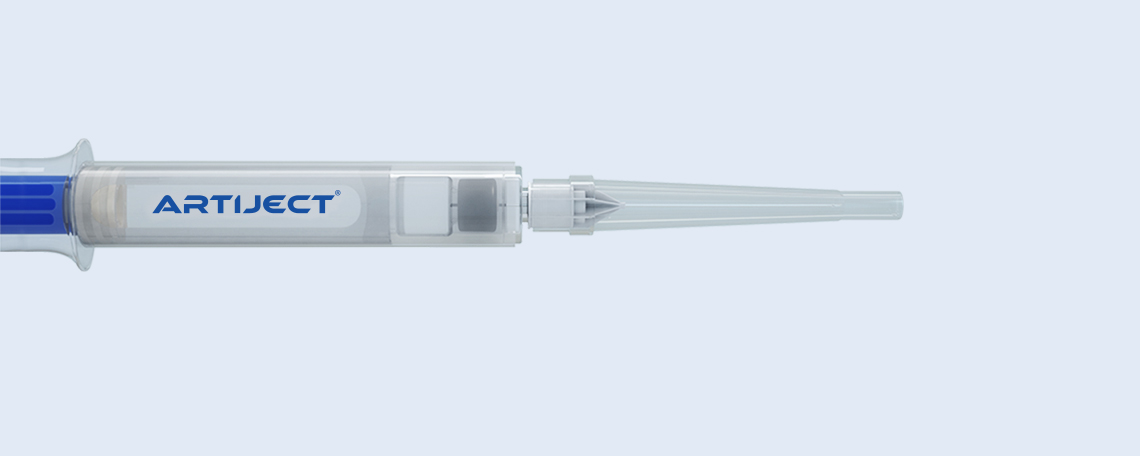 2
Install injection needle on the thread portion of the injector.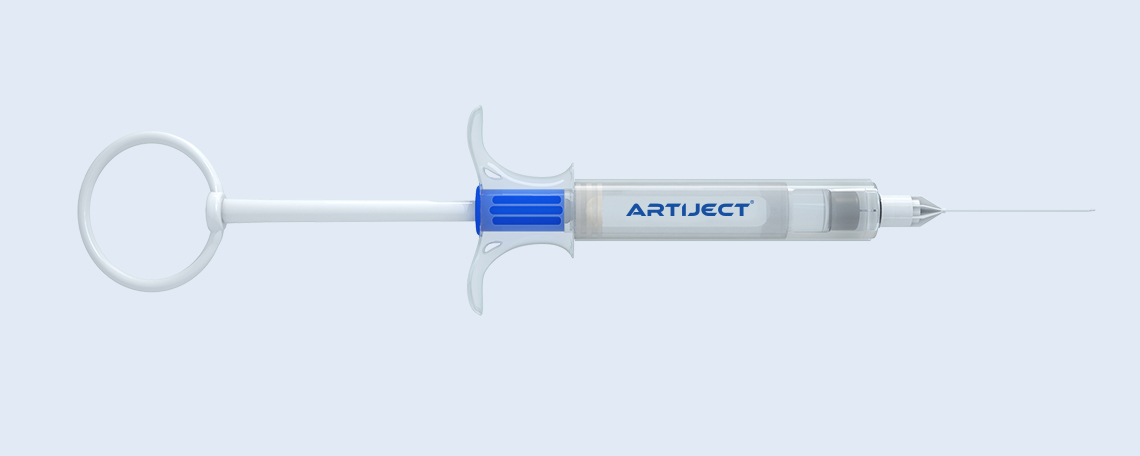 3
Remove protective cap from the injection needle and let insignificant amount of anesthetic out.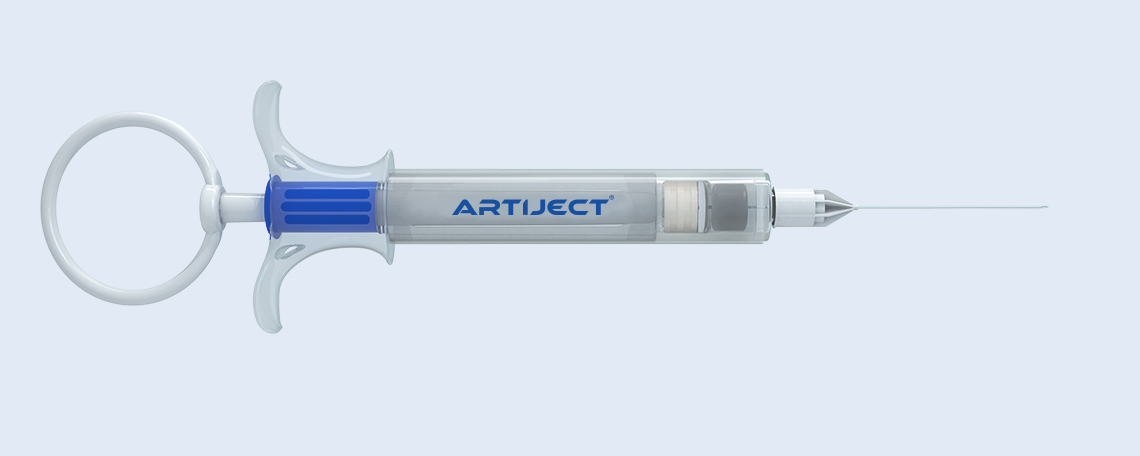 4
Perform the procedure of injection.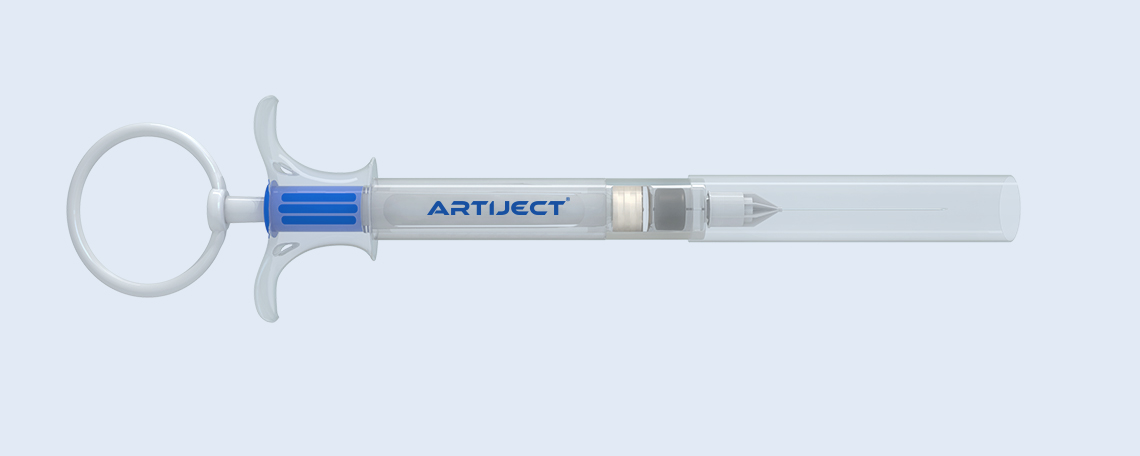 5
On termination of the procedure it's necessary to push forward protective cap of the injector to its final position "until clicking position".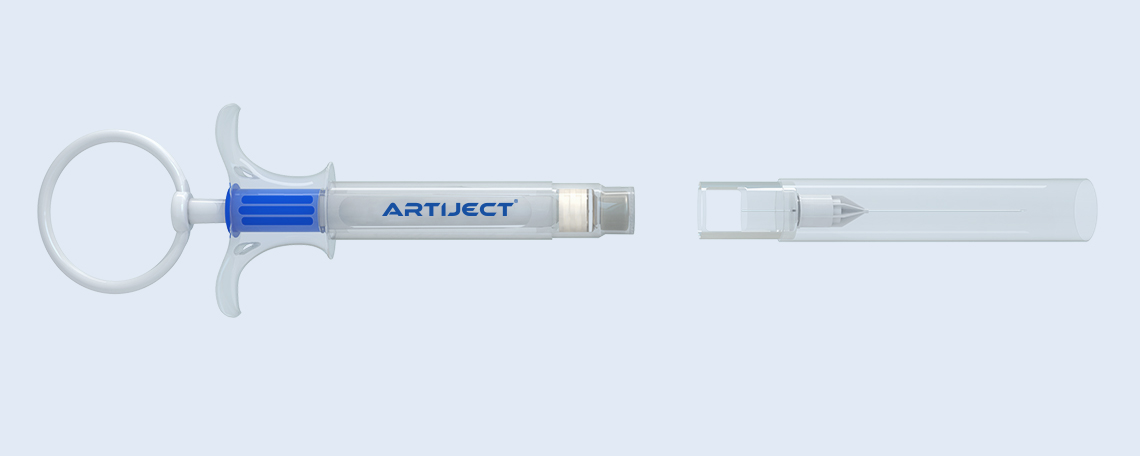 6
Rotate protective cap counterclockwise until it detaches from the body.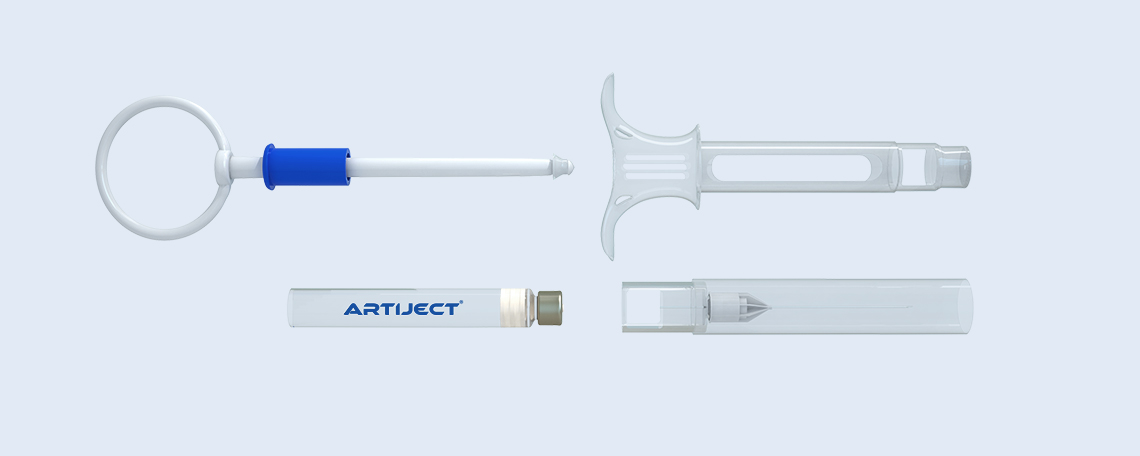 7
Put protective cap with the needle into the container for sterilization of the used needles.
Safety and quality of injection system ARTIJECT:
ARTIJECT is a single-use syringe-injector – standard of infection control when performing local anesthesia.
ARTIJECT significantly improves preventive treatment of cross infections related to healthcare delivery (including hepatitis and HIV).
ARTIJECT has no restriction of the use for the procedure of local anesthesia.
Inibsa Dental is the official supplier of local anesthetic for injection system of ARTIJECT:
Articaine Inibsa is standard of glass carpules with local anesthetics, which is made with the use of the advanced manufacturing technologies
Articaine Inibsa is made on the modern high-technology equipment, which makes it possible to guarantee perfect quality and safety of the manufactured products
Articaine Inibsa has high local anesthetic activity and duration of pain alleviating effect. As well as reduces the risk of systemic toxicity of articaine compared to other local anesthetics